Sup dogs? This review is for a place in Ridgewood called Co Co Lin's. Van Am and I were checking out places to rent in the area and we stopped at this little place to get our reverse barf on. There are many Chinese vegan places like this in LA, but this place had something that I've never before reverse barfed: Drumsticks with sugar cane bones.
These things are fucking stupid rad. I want someone with a potato gun to stand at the end of the room and shoot these little fuckers into my foodhole. On any given day I could probably eat about 400 of these things, maybe on a good day I could eat like 6 thousand. I'm super pumped in the ass to be living within walking distance of this place. I will probably just sit out front of the place and beg for change to buy these little things.
We also got an order of chow mAng with beefs.
4/5 Plunges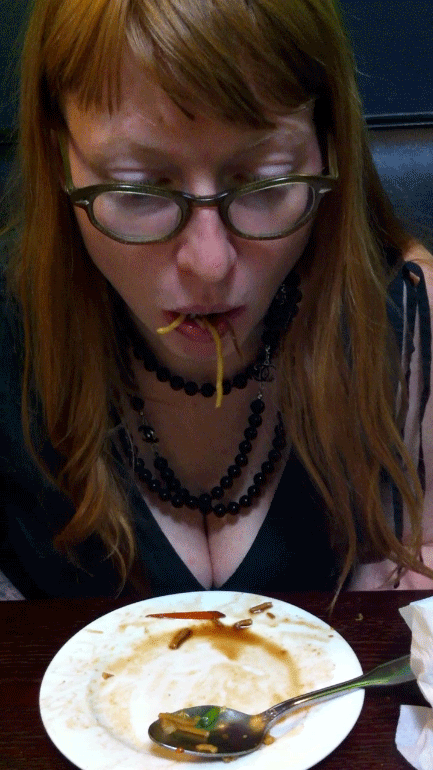 Co Co Lin Vegetarian House
64-19 Fresh Pond Rd
Queens, NY 11385